Imagine your website as the showroom of your auto body shop, where visitors can explore the services, showcase their damaged vehicles, and ultimately decide whether your expertise aligns with their needs. A well-designed website is your ticket to attracting and retaining customers. In this article, we will explore the intricate world of Auto Body Shop Website Design, delving into the importance of a seamless online presence. Whether you're a small garage or a thriving enterprise, partnering with a reputable web design company can elevate your digital storefront and drive success in the competitive automotive landscape.
The Roadmap to Success: Elements of an Effective Auto Body Shop Website
1. Responsive Design: Catering to Every Device
In a world dominated by smartphones and tablets, your website must be responsive. A responsive design ensures that your site looks and functions seamlessly across various devices, providing a user-friendly experience.

In October 2023, mobile devices generated 64.1% of global website traffic. (Source)

Image – Similarweb
2. Visually Appealing Layout: Eye Candy Matters
First impressions matter, especially in the digital realm. A visually appealing layout with high-quality images of your shop, team, and completed projects can capture the attention of potential customers.
3. User-Friendly Navigation: Smooth Rides Only
Think of your website's navigation as the road signs guiding visitors through your digital space. A user-friendly navigation structure ensures that clients can easily find information about your services, pricing, and contact details.
According to recent data, nearly 40% of individuals focus on navigational links or website's page layout during their initial visit to the site. (Source)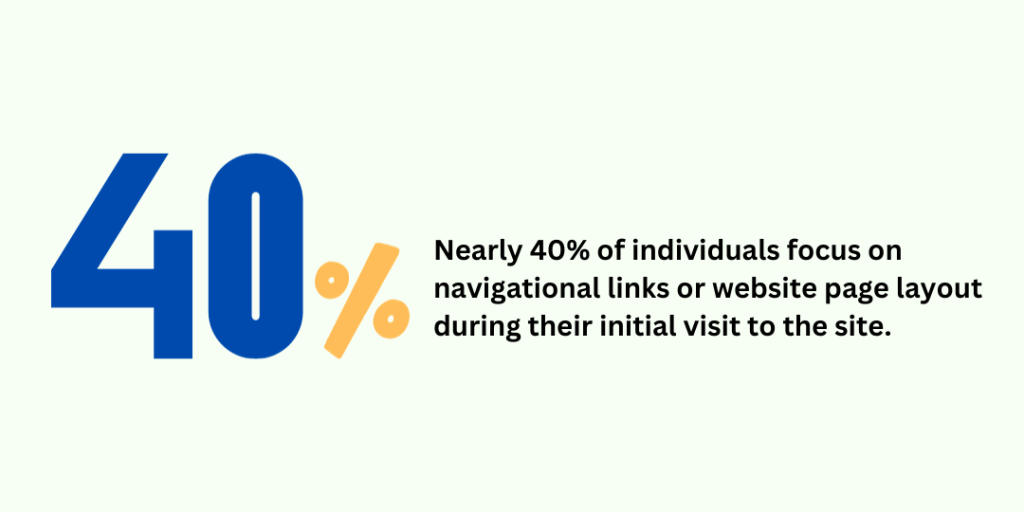 4. Compelling Call-to-Action: Steering Visitors Towards Conversion
A strategically placed call-to-action (CTA) button can be the difference between a visitor and a customer. Whether it's scheduling a repair or requesting a quote, make sure your CTA encourages action.
The red call-to-action (CTA) button consistently achieves better results than its green counterpart. (Source)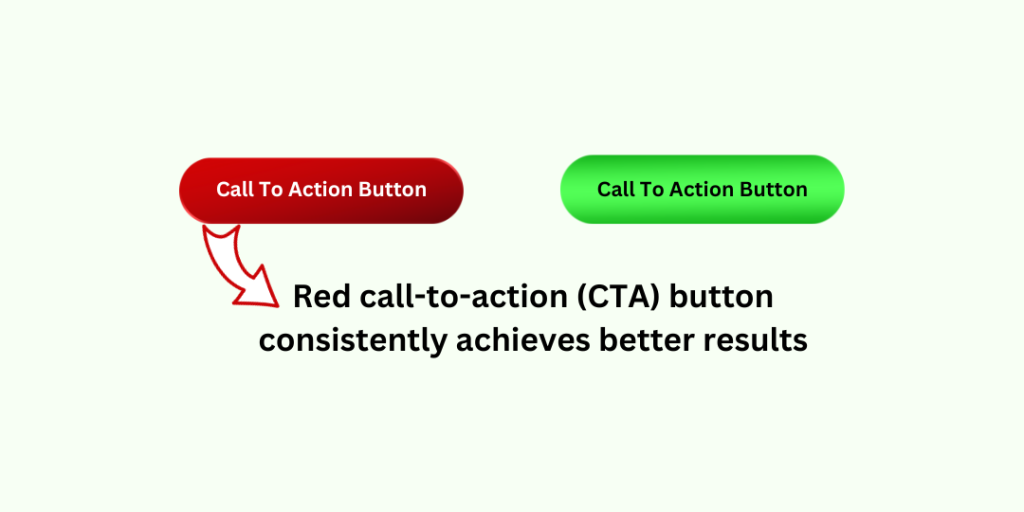 Beneath the Hood: Technical Aspects of Auto Body Shop Websites

5. SEO Optimization: Fueling Visibility
Imagine your website as a high-performance vehicle, and SEO is the fuel that propels it forward. Implementing effective SEO strategies ensures that your website ranks higher on search engine results, making it more visible to potential customers.

6. Loading Speed: Accelerating User Experience
Just like a well-tuned engine, a fast-loading website enhances user experience. Visitors are more likely to stay and explore when they don't have to endure sluggish loading times.

Google considers page speed for ranking; 53% of mobile users abandon a site that takes longer than 3 seconds to load. (Source)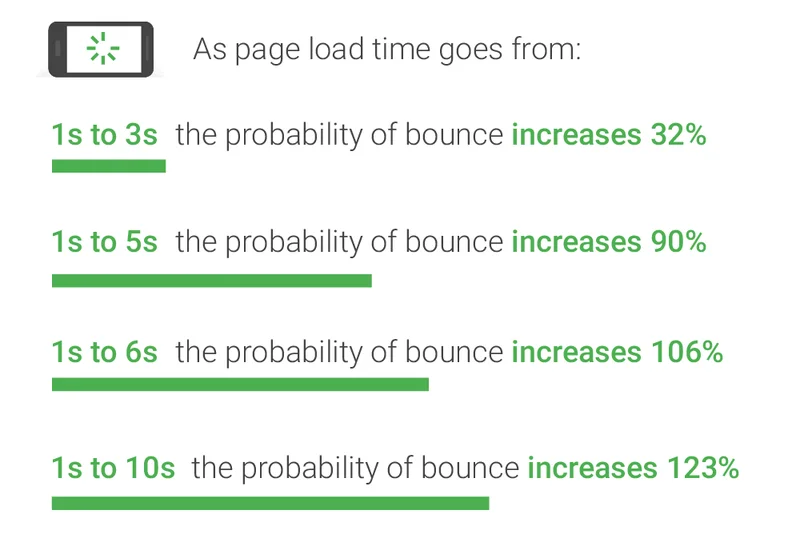 Image from – Thinkwithgoogle

7. Mobile Optimization: Navigating the Mobile Highway
Given the prevalence of mobile users, optimizing your website for mobile devices is not a choice—it's a necessity. Mobile optimization ensures a seamless experience for users on the go.
The Final Coat: Ensuring a Lasting Impression

8. Testimonials and Reviews: Building Trust Brick by Brick

Just as word-of-mouth recommendations are powerful in the physical world, online testimonials and reviews build trust in the digital space. Feature positive feedback prominently to reassure potential clients.

Approximately 72% of individuals express that positive reviews and testimonials significantly enhance their trust in a business. (Source)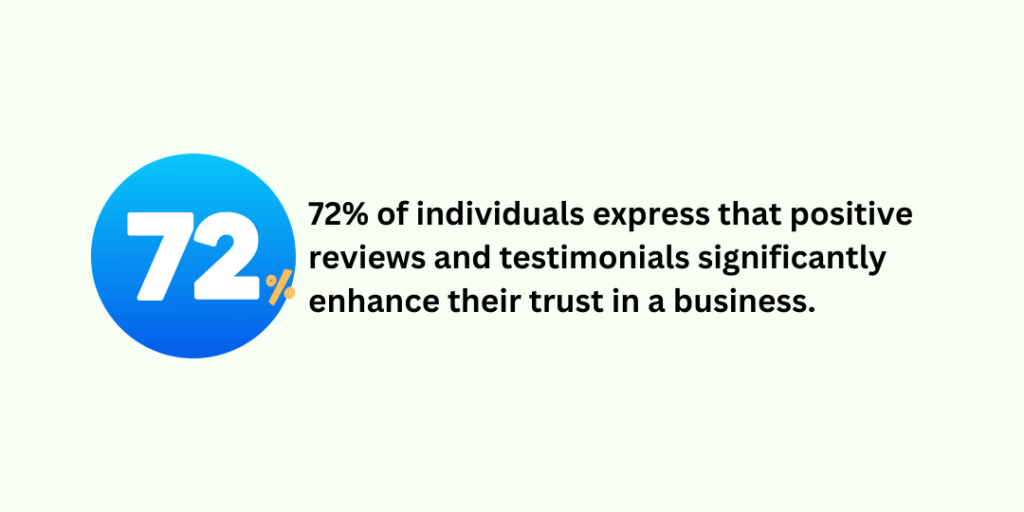 9. Integration of Social Media: Driving Engagement
Social media is the highway connecting businesses with their audience. Integrating social media buttons and feeds into your website encourages interaction and widens your online reach.

10. Regular Maintenance: Keeping Your Digital Vehicle in Top Shape
Much like an automobile requires regular maintenance, your website needs updates and security checks. Regularly updating content and ensuring cybersecurity instills confidence in your online visitors.

Conclusion: Driving Towards Digital Success
As we navigate the twists and turns of Auto Body Shop Website Design, remember that your digital presence is an extension of your physical business. A well-crafted website not only attracts customers but also enhances your credibility in the competitive automotive landscape.